Our work speaks for itself
Our clients range from candidates for state and local office all the way to Congress.
Organizational clients range from political party organizations and issue advocacy groups to non-profits and charitable foundations, both large and small.
And with clients stretching from Washington state to Washington D.C., we work literally from coast to coast.
Whether you are a large or small organization, or a candidate seeking local or statewide office, we would be pleased to visit with you about the ways we can contribute to your success.
2010/2012 Highlights:
From Mayor to Congressman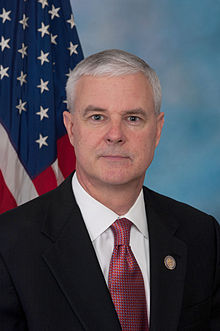 Steve Womack was a small town Mayor who wanted to serve Arkansas' Third Congressional District in Washington. By Election Day, he had defeated eight opponents, including 7 in the primary alone. He defeated (1) the former state House GOP Leader who was endorsed by former AR Gov. Mike Huckabee, (2) the runner up for the seat the last time it was open (who also happened to be the nephew of a former U.S. House Majority Leader with consultants who represented U.S. House Speaker Dennis Hassert), (3) a tea party endorsed candidate, and (4) a multi-millionaire businessman who outspent everyone in the race.
Womack won the GOP nomination in a run off against another candidate - a state Senator who was endorsed by, among others, Sarah Palin, the former Congressman in the seat and approximately 90 percent of the state legislative delegation in the district.
On his run off Election Day, Womack was the only candidate in the country to defeat a Sarah Palin endorsed candidate.
The Underdog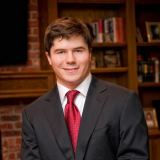 When Mike Turner decided to run for the Oklahoma House of Representatives, few liked his chances.
He was challenging an 8-year incumbent and fellow Republican who chaired the House Transportation Budget Committee. A former Mayor of Oklahoma City, the incumbent also started the race with over $100,000 cash on hand.
Turner hadn't spent his life building contacts in the community and party in preparation for a political race. A 24-year-old political outsider, Turner had just moved back to Oklahoma City earlier in the year after completing his degree in electrical engineering out of state and starting several businesses.
But the determination, intelligence, values and hard work Turner brought to the race would serve him well.
He launched an intense grass roots campaign. Turner focused on educating voters about the incumbent's record. He emphasized the difference between conservative campaign rhetoric and actual votes in office.
And on election night, Turner garnered 56% of the vote, becoming the only person to defeat an Oklahoma legislative incumbent of any party in the 2012 election cycle.
The Value of Early Communication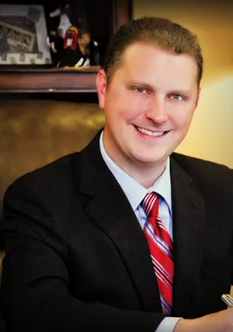 With his incumbent representative retiring due to term limits, Jon Echols knew the open seat race would attract many potential opponents.
So Echols launched a plan focused on early organization and voter contact to dissuade potential challengers. His aggressive door knocking and direct mail campaigns a full year in advance of the General Election helped him wrap up key endorsements from party leaders like the Lieutenant Governor.
When the candidate-filing period closed the next year, Echols strategy had worked like a charm. No one filed against him, and Echols became the first Republican representative in over 10 years to be elected to an open seat without opposition.
Winning in Blue Territory

Democrats targeted Oklahoma House District 20 from the start. Republicans had never held the seat; Democrats held the edge in registration.
Just to get to the General Election, Bobby Cleveland faced an uphill climb. He had three primary challengers. Not wanting to see his time and resources consumed with a runoff, Cleveland made the decision to go for broke in the primary and try to win it outright.
It was a daunting task. Over the last 12 years, only a handful of Republicans had won without a runoff in legislative primaries with 4 or more candidates.
But Cleveland did it, winning 54 percent of the vote. And he repeated the feat in the General Election. Cleveland became the first Republican to represent HD 20, garnering 66 percent of the vote in his blue district.